Welcome to Mariahilferbräu!
We look forward to your visit!
Traditional
Viennese cuisine
Welcome to
Mariahilferbräu!
We are pleased
to your visit!
Traditional Viennese cuisine
We are proud to receive awards from TripAdvisor every year, as well as numerous positive reviews from our guests.
"👍👍👌👌 Worth 5 stars all around!"
"We went to this restaurant twice during our 4-day stay in Vienna. The menu offers something for every taste and everything we ate was really top."
… very friendly staff, short waiting time for food, rustic restaurant. Highly recommended! 👍👍👍"
"This place is known for the original veal Wiener schnitzel." (…) "I've been having schnitzels throughout this trip and this was my favorite out of all especially when they offer rice. It's rare to see a place offer rice and that's a fact throughout Europe."
Mariahilferbräu is committed to sustainable action and environmentally friendly business! 💚
A Selection of Our Organic Suppliers
Check out our vegan and vegetarian dishes!
The Mariahilferbräu AND VIENNA'S TRADITIONAL PUB CULTURE
A 'Beisl' is a quintessential Viennese establishment – an earthy, cosy, and traditional tavern. It is a relative of the Italian trattoria and roughly corresponds to what in Germany is called "Kneipe" and "Beiz" in Switzerland. The classic Viennese Beisl features a spacious bar area where wine is chilled and beer is poured, and has dark-painted wooden panelling, simple tables and chairs, traditional cuisine, and a mixed clientele.
In our picture gallery on Facebook you can see what the Mariahilferbräu looks like today.
the most frequently ordered
Dishes @mariahilferbräu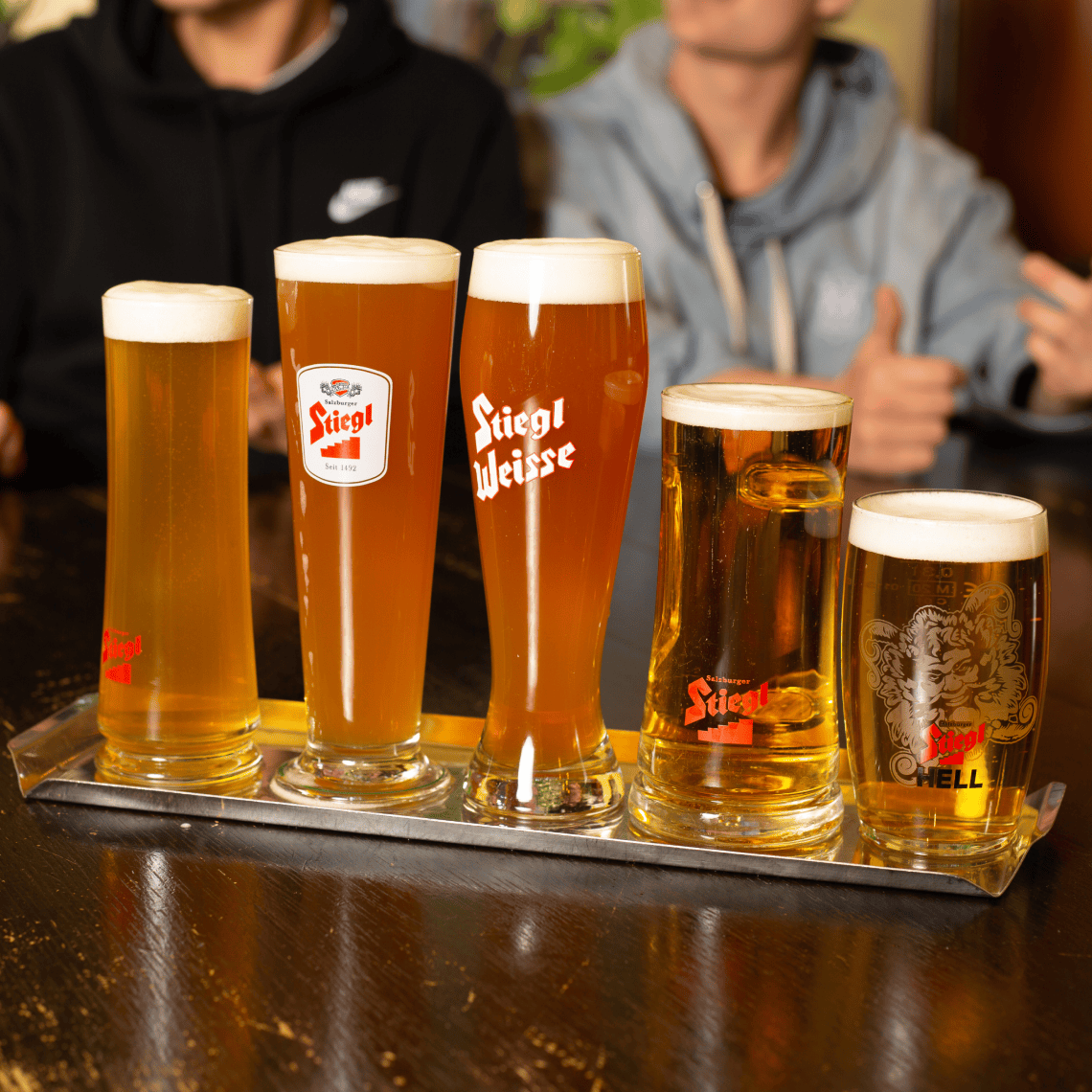 The agony of choice: 9 draft beers.
With Quandoo reservation form
(Only a portion of the existing tables are accessed).
If a Quandoo reservation is not possible, please call the restaurant directly at: +43 (0) 1 897 4749.
Company Gatherings, Christmas Parties and Special Occasions
We cater to (exclusive) events. For school and travel groups, we also offer a special menu selection. We will strive to provide you with guidance whenever possible.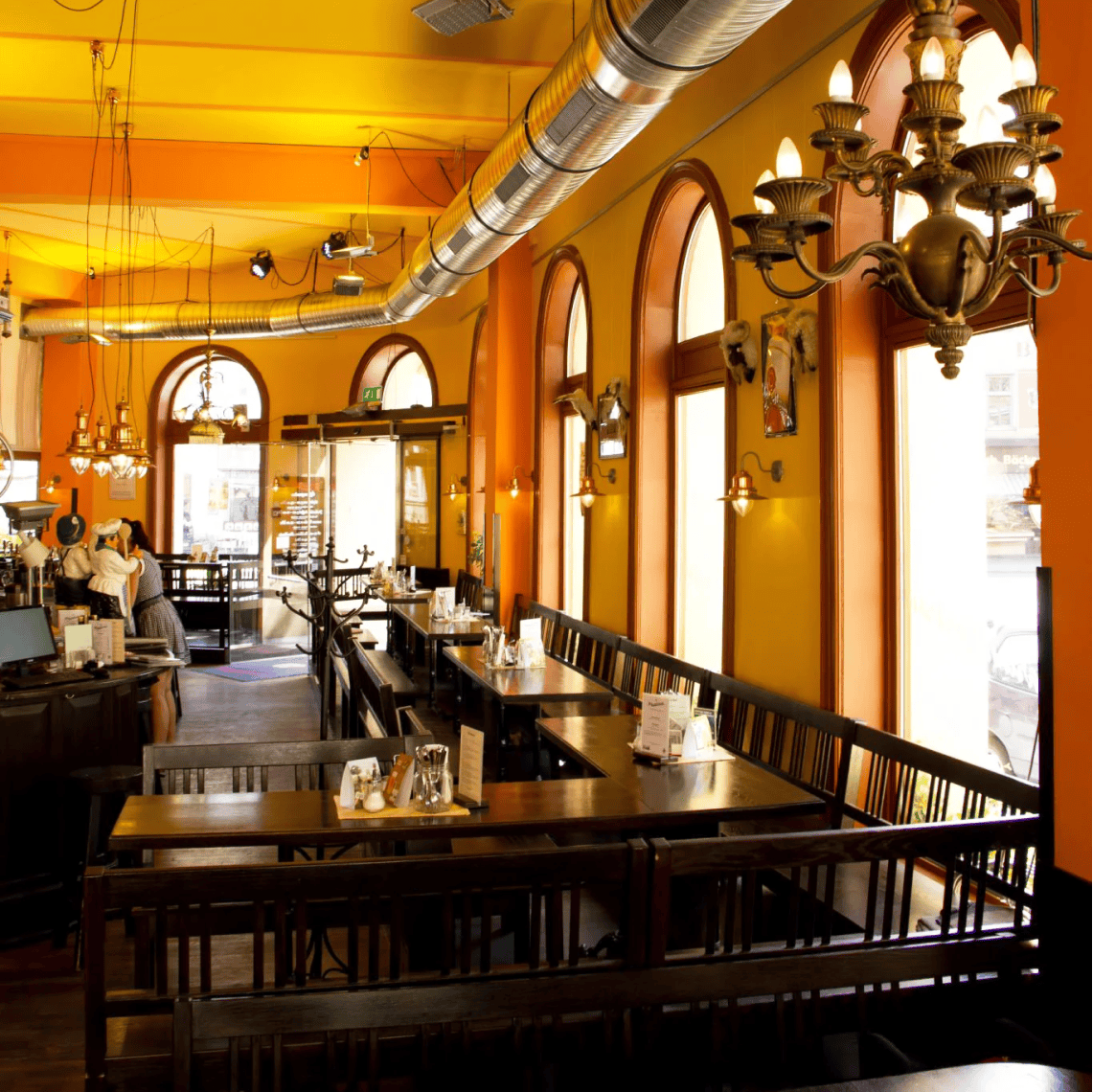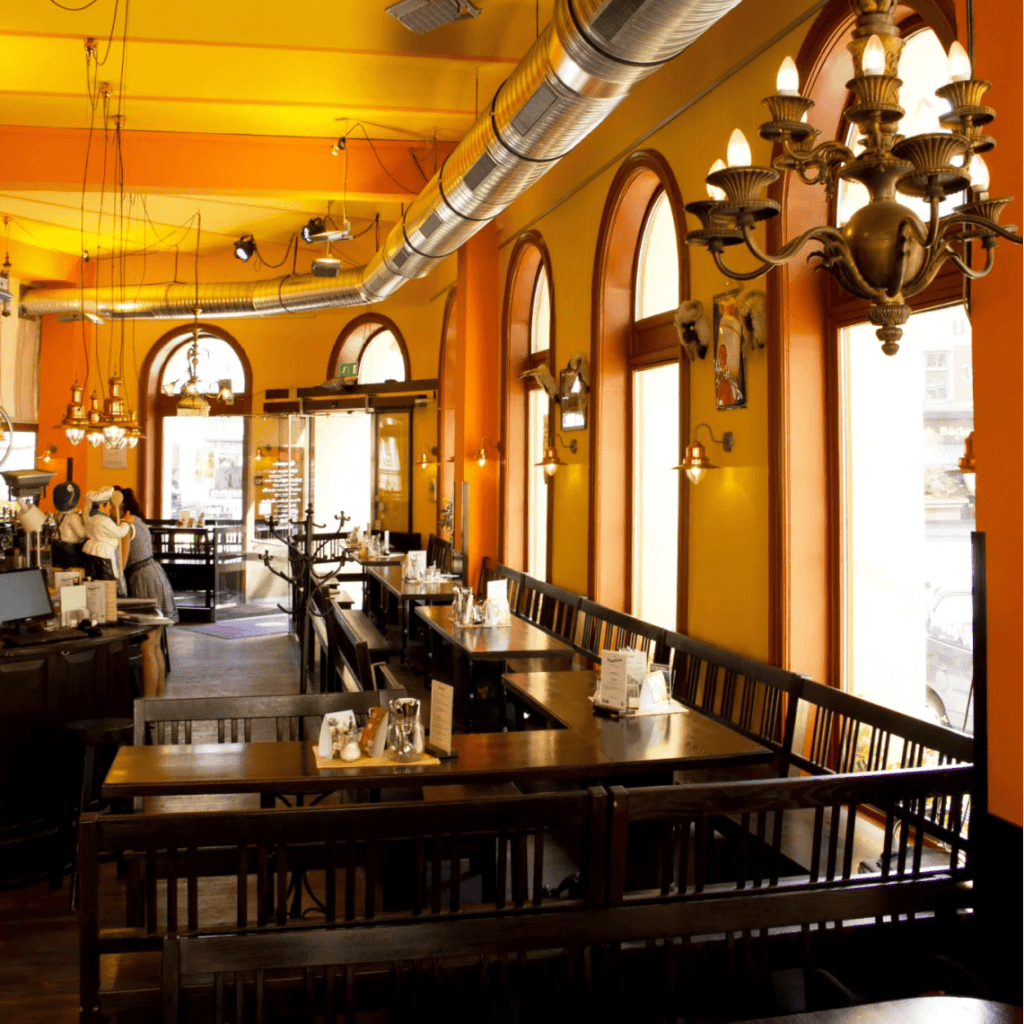 Subway: U3 or U6 Westbahnhof
+ 5 minutes walk
Tram: 52 or 60, Staglgasse Station, 5 stops from Schönbrunn Palace
On foot: 5 minutes from Westbahnhof